On the main website i have added a 'Tour' page.
Please go and have a look and enjoy

It contains performances from the tour, kindly donated by Jamie on twitter (@JUMPINSOUNDS)
If anyone has anything they would like us to use on the page - performances, photos etc, send them to us
_________________
17th March 2012 - Met Rebecca for the first time
Excellent job Shell, really impressive. And well done to Jamie for sharing as well...can you pass on my thanks to him as well as I don't use Twitter anymore

_________________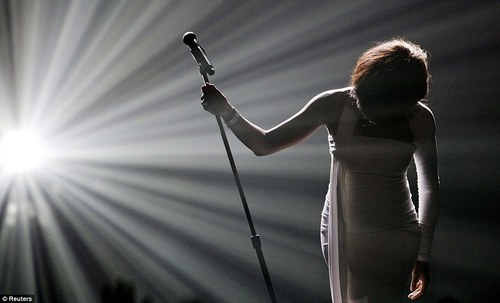 Matt

Super Member





Posts

: 479


Points

: 27691


Join date

: 2011-09-03



Yes. It is a brilliant job Shell.

Hopefully Craig will upload a few more. He was right in front centre at London. He is one of the Leona Fans. I did not know he was going. There is only a few more songs to fill now.

_________________

erront55

Admin





Posts

: 371


Points

: 27371


Join date

: 2011-09-03


Age

: 67


Location

: Essex



ooh yay! if hes got the other ones we dont have that would be amazing

i will pass on your thanks guys

He sent me the link to them this morning and said we could use them on our site

_________________
17th March 2012 - Met Rebecca for the first time
underneath the set list, i have added a comment box for you all to write in and tell everyone what you thought of the tour - fingers crossed Rebecca may actually see it
_________________
17th March 2012 - Met Rebecca for the first time
bumping up.

no one has put a review of the tour up apart from me :s
_________________
17th March 2012 - Met Rebecca for the first time
i know this isn't her actual tour, but i have pics & videos from when i saw her on the xfactor tour. But i didn't get to go to this tour :/ ... im gonna take a look now (i know this is a late reply) haha

_________________

---
Permissions in this forum:
You
cannot
reply to topics in this forum